December 24, 2009
A Merry Funky Christmas 2 U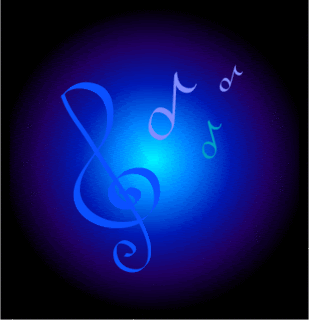 Here's my Christmas card to you. Selected YouTube videos of some of the best tunes I've posted to my Facebook page this year. You'll see rare live performances and hear some rare grooves. Plenty of r&b, funk, and soul, as well as some rock, Latin, and what all else. Now seems just the time to share some deeply meaningful song lyrics, so here goes, courtesy of the Motor City Mad Lad, Iggy Pop. "I've got a hard-ass pair of shoulders. I've got a love you can't imagine. And what I've got I double. I swear I'm keepin' out of trouble. I'm lookin' for one new value. I'm lookin' for one new value. But nothin' comes my way." So, Merry Christmas, Happy Hanukkah (belated) and best wishes for the new year, from our family's corner of Seattle. (This takes a minute to load).
Let's get this party started with a rare live TV performance featuring Tony Joe White, doing an alternate take of his big hit, "Polk Salad Annie."
Tina Turner at her sassiest, in '70, live with Ike and the Ikettes: "Bold Soul Sister." Who's that short white boy in the horn section, anyway?
Nina Simone's daughter, the singer Simone leads the Chicago jazz-funk-soul group Liquid Soul through this bracing live performance on CBS-TV.
The queen of reggae, with a great rock-steady tune from the 60s....
Rufus and Chaka Khan, live on NBC, early-mid 70s.
Speaking of ladies who kick it......
Not to mention these ladies, settin' Soul Train in motion....
A favorite funky female folkie.....
From N'Awlins, The Meters wrote the book on 60s r&b melded with funk. Art Neville - keyboards; George Porter - bass; Zigaboo Modeliste - drums; Leo Nocentelli - guitar.
Chuck Carbo's 1970 classic, also from the Crescent City.
From the "Bay Area Funk" compilation.
In my book, Memphis-based Stax Records was THE primo soul label. This Isaac Hayes cut: a gem.
The Godfather Of Soul, and his totally BadAss band on Soul Train in '73 - "Get On The Good Foot."
Klezmer funk, really. Modern-day Yiddish music folklorist and clarinetist David Krakauer hooks up with James Brown trombonist Fred Wesley and a bunch of others in this live in-studio performance. (Some of the camera work gets a bit dizzying.)
Straight outta Caracas in '94 these guys escaped mad Hugo's clutch. Don't chu wanna red jumpsuit like that?
The late Pakistani kawwali master. What a majestic voice, and what slammin'beats. Here with dance-floor production by Bollywood's own Bally Sagoo.
Motown dons a Lunar Dashiki thanks to great producer-artist Norman Whitfield.
From the classic '70 Chicago blues recording. Released in '72, produced by Clapton.
This instrumental classic by Freddie King has been covered widely. Including by a band known as the Bluesbreakers, with a young Eric Clapton. In this live TV performance, I love the way Freddie's band is moving & grooving. Not to mention the white-booted go-go dancers.
Electric slide gee-tar? Here's a real piece o' the rock, from J.B. Hutto, on a mid-60s Chicago blues compilation from the Vanguard "folk" label. His nephew Lil' Ed, of Lil' Ed & The Blues Imperials (Alligator Records), carries the torch today.
Chester Burnett, or Howlin' Wolf, was a blues great. Here's a rare filmed performance. Guitarist Hubert Sumlin adds some spice.
A Rock'n'Roll Hall of Fame moment live on British TV. Fleetwood Mac, from their Time Of Testosterone. Peter Green singing, playing signature riff of song on his Gibson Les Paul. Floppy-haired turtle-necked Danny Kirwan with wrenching leads. Mick Fleetwood on drums, John McVie, bass. Love it, coz this just don't happen no more.
His real name was Ellis McDaniel and in '56 he sang: "I walked 47 miles of barbed wire; I use a cobra snake for a neck tie; I got a brand new house on the roadside made from rattlesnake hide; now come on take a little walk with me Arlene; tell me who do you love?"
Deep Latin soul of 60s vintage from percussionist and vocalist Willie Bobo.
Latin bandleader and pianist Joe Cuba gets kinda frenetic. Try not to bop to this.
El Timbalero! Modern-day salsa standard-bearer. Never misses.
You were just waiting for some Icelandic lounge jazz, right? Bjork, live on Rekjavik TV in '90.
Brother Jack McDuff on the Hammond B-3, breezin' in from Pittsburgh with some greeezy rare groove.
More rare groove - a blues-jazz kind of instrumental thing - from a fine Seattle band on a SF label, '93.
Toots & The Maytals, Bootsy Collins and The Roots, updating an old classic.
Fat Boy Slim w Lindy Layton. Just listen to this woman sing. And to the quavery trombone at end.
"Ain't nothin worse than some fool lying on a 3rd World beach wearing spandex psychedelic trousers, smokin' damn dope, pretendin' he gettin' consciousness expansion. I want consciousness expansion, I go to my local tabernacle and I SING, with the brothers and sisters."
The King of Okinawan pop-folk-rock, with Ry Cooder.
Boston's Remains were legendary one-hit wonders. "Don't Look Back" was featured on the noted "Nuggets" compilation of 60s punk rock and psychedelic oddities assembled by Patti Smith Group guitarist and rock historian Lenny Kaye.
Very groovy yet bone-crunching psychedelic hard rock tune from a San Antonio group, here enjoying their 15 minutes of fame. I remember this from AM radio in Chicago, back in the day, on "Ron Britain's Subterranean Circus," WCFL-AM.
The peerless country rock of the Flying Burrito Brothers with Gram Parsons; this song is also known as "Devil in Disguise."
A mello outro. The classic Charles Mingus tune, re-interpreted by one of my generation's great guitarists, here unplugged and fully Guru'd.
Posted by Matt Rosenberg at 12:20 PM | Comments (4)
December 13, 2009
The Brothers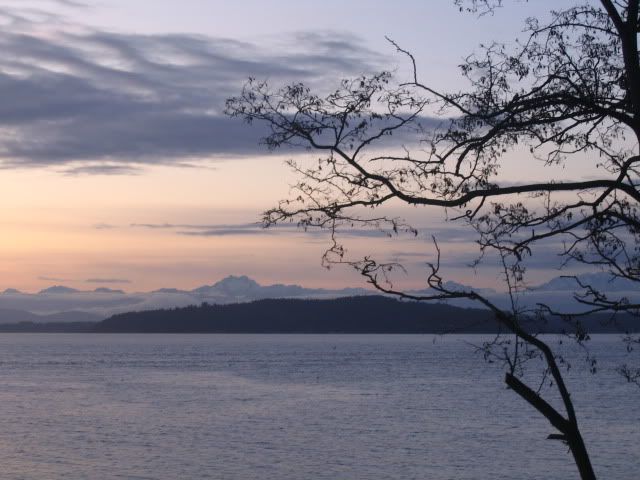 Looking west across Puget Sound from West Seattle, onto the Olympic Peninsula, at The Brothers. I snapped this shot a few weeks ago, taking an eight-mile walk north along Beach Drive and then back home to my neighborhood of Gatewood Hill. Why is it I never get tired of the Olympic and Puget Sound views? Must have something to do with the constantly shifting textures, shapes and colors. What a place to live!
Posted by Matt Rosenberg at 04:38 PM | Comments (0)
Earned Media By Matt
Matt's earned media record dates back to the late 1980s when he helped engineer and shape high-profile media coverage for his then-employer - a coalition of suburban mayors concerned about O'Hare Airport expansion plans - on CNN, NPR, Chicago radio and TV, and in The Wall Street Journal, New York Times, Chicago Tribune, Chicago Sun Times, myriad community newspapers, and other outlets. Over the course of a long career in strategic communications, journalism and policy advocacy, Matt has not only worked at center stage, but more often behind the scenes with media for a wide range of clients and employers. More in Matt's in-depth bio.
This compendium includes some representative samples of: 1) placements he has helped to achieve through ongoing outreach and relationship-building with media; 2) - op-eds he co-wrote without a byline. The period covered is mainly from 2/07 to 12/09, during Matt's tenure with the Seattle-based West Coast transportation think tank, Cascadia Center For Regional Development, where he has served as a Senior Fellow doing writing, research, blogging and social media, media relations and providing strategic communications counsel.
Other portfolios: Matt's own published writing on a range of topics; additional speciality writing on transportation; and direct news coverage of Matt's work.
Matt can provide hard copy documentation of other earned media over the last 20 years. He can also provide details of exactly how he helped facilitate each of the following placements.
"From Scranton To Seattle: A Contrast In Modern New Media Environments," Sustaining Democracy In A Digital Age, blog of New America Foundation, 5/18/10 (includes coverage of Public Data Ferret project founded by Matt)
"Bruce Agnew In Radio News Segment On Eastside Rail And Trail," KOMO-AM 1000, Seattle, 11/09
"Fast Train In The Fast Lane," KPLU-FM 89.3, Seattle, 10/09
"Cascadia's Bruce Agnew Discusses Electric Vehicles On Display At 'Beyond Oil'," KOMO-AM 1000, Seattle, 10/09
Coverage Of 'Beyond Oil' 2009, KIRO7-TV, Seattle, 10/09
"Electric Car Pulls In For Quick Charge At Microsoft," KING-5 TV, Seattle 10/09
"Seattle Expected To Be Key Market For Electric Cars," Seattle Times, 10/09
"Bruce Agnew In News Segment On Bremerton-Seattle Foot Ferry Trial," KOMO-AM 1000, Seattle, 7/09
"Light Rail Rolls And Commuter Rail Percolates," Lance Dickie, Seattle Times op-ed column, 6/09
Portland, Oregon TV Coverage Of Cascadia Rail Congress (KOIN, KATU, KGW), 5/09
"Portland, Vancouver, B.C. Mayors Pledge To Push For High-Speed Rail," The Oregonian, 5/09
"Regional Leaders Discuss High-Speed Rail," Daily Journal Of Commerce, Portland, Oregon, 5/09
"High-Speed Rail Dreams Depend On Dedicated Tracks," Seattle PI.com, 5/09
Federal Rail Administration's Karen Rae and WA State Sen. Mary Margaret Haugen - "Federal Funds May Enable High Speed Rail In Pacific Northwest," KOMO-AM 1000, Seattle, 5/09
"Vancouver B.C. Mayor Gregor Robertson & Federal Rail Administration's Karen Rae Promote Cross-Border Passenger Rail," KOMO-AM 1000, Seattle, 5/09
"High-Speed Rail Supporters Meet In Portland," Oregon Public Broadcasting, 5/09
"Stimulus Funds Wanted For Improved Rail Lines," Seattle Times, 5/09
"State Hopes For $880 Million For Rail," Centralia Chronicle, 5/09
"High-Speed Rail Could Run From Oregon To B.C.," Everett Herald, 5/09
"Cascadia's Bruce Agnew On NW Inter-City & High Speed Rail," Dave Ross Show, KIRO-FM Seattle 97.3, 5/09
"Seattle Tunnel Would Be The World's Widest," Seattle Daily Journal Of Commerce," 4/09
"Yakima Valley Fruit Growers Support Deep-Bore Tunnel On SR 99," KOMO-AM 1000, Seattle, 4/09
"SR 99 Deep-Bored Tunnel Costs," Cascadia's Bruce Agnew On Dave Ross Show," KIRO-FM 97.3, Seattle, 4/09
"Cascadia's Bruce Agnew On Upsides Of Tunnel Decision," KOMO-AM 1000, Seattle, 4/09
"Bored Tunnel Technology Helps Option Advance," KUOW-FM, Seattle, 1/09
"Cascadia's Bruce Agnew Discusses Deep Bore Tunnel To Replace Alaskan Way Viaduct, On Dori Monson Show" w guest host Frank Shiers, KIRO-AM 710, Seattle, 12/08
"Alaskan Way Viaduct Replacement, AM Radio Coverage," KOMO-AM 1000, Seattle, 12/08
2008 'Beyond Oil' Conference Media Coverage, Compendium, 9/08
"Are Privately-Operated Highways In Your Future?" KPLU-FM, Seattle, 6/08
"Ever-Rising Expense Of Driving About to Take A Toll On All Of Us," Joel Connelly, Seattle P-I, 6/08
"Cascadia's Bruce Agnew & Microsoft's Mark Aggar - Tolling, Traffic Technology & Public-Private Partnerships," Dave Ross Show, KIRO-AM, Seattle, 6/08
"The Big Story At Six: Regional Tolling Comes To Puget Sound," KIRO-AM 710, Seattle, 6/08
"Linking Speedier Ferries To A Cleaner Sound," Kitsap Sun, 5/08
"Conference Lifts Chamber Manager On Passenger Ferry," Peninsula Daily News, 5/08
"Foot Ferry Of The Future," KOMO4-TV, Seattle, 5/08
"What Austin Can Teach Seattle About Civic Planning," Puget Sound Business Journal, 4/08
"Drivers Ready To Pay Saturday When Highway 167 'HOT Lanes' Open," Seattle Times, 4/08
"A Lot to Gain From Passenger-Only Ferry Service," San Juan Journal, 4/08
"Railway Corridor From Snohomish to Renton To Keep Tracks," Seattle Times, 4/08
"Make Eastside A Proving Ground For Innovative Transportation Ideas," Seattle Times 3/08
"Imagine A Network Of Foot Ferries: Our Century's 'Forward Thrust' For Puget Sound," Seattle P-I, 2/08
"State Ferries: A Future Focus," Seattle P-I, 2/08
"Dave Ross Interviews Bruce Agnew On Eastside Rail," KIRO-AM 710, Seattle, 1/08
"Eastside Rail Forum Sketches Ideas For Commuter Line," Seattle Times, 1/08
"Watch For Plug-In Cars In Tacoma," Tacoma News Tribune, 12/07
"Tunnel Idea Emerges," Puget Sound Business Journal, 12/07
"Tunnel Returns to Debate Over Viaduct Options," Seattle Times, 12/07
"Defeat Of Transportation Package Spurs Talk Of Commuter Rail Line Along BNSF Corridor," Woodinville Weekly, 12/07
"Cascadia: Eastside Corrdior Can Support Interurban Rail," KUOW-FM 94.9, Seattle, 11/07
"Report: $37 Million Option for Eastside Train," Seattle Times, 11/07
"Regional Transport: Much Can Be Done Right Now," Puget Sound Business Journal, 11/07
"Preserve Eastside Rail Line for Snohomish Transit Link," Seattle Times, 10/07
"Roads, Fuel, and Funding," Tacoma News Tribune, Sunday op-ed, 10/07
"Less Gas Tax Revenues, More Tolls," Tacoma New Tribune "Inside The Editorial Page" blog, 10/07
"Rails And Trails Could Easily Co-Exist On Eastside," Puget Sound Business Journal, 10/07
"Group Pushing For Expansion Of Passenger-Only Ferries," KPLU-FM Seattle, 7/07
"Foot Ferry Network Urged For Metro Puget Sound," KIRO-AM 710, Seattle, 7/07
"6 p.m. News Coverage Of Water Transit Event," KIRO7-TV, Seattle, 7/07
"Momentum Building For Return Of 'Mosquito Fleet'," KING5 TV/KONG-6 TV, Seattle, 7/07
"Could Plug-In Cars End The Age Of Oil?" Crosscut, 5/07
"Fans Of Plug-In Cars Build Their Power Base," Seattle Times, 5/07
"Visions Of A Northwest Hybrid Car Future Abound," Seattle P-I, 5/07
"Plug-In Cars Are Close: Let's Address The Obstacles," Everett Herald, 5/07
"Green Wheels Spinning For Venture Backers," Puget Sound Business Journal," 5/07
"Beyond The Prius: Plugging In To Green Transportation," Seattle Times, 4/07
Posted by Matt Rosenberg at 04:06 PM | Comments (0)
December 02, 2009
Matt's Writing On Transportation
This archive includes many of Matt's transportation pieces from Cascadia Prospectus, the blog of Cascadia Center, the Seattle-based think tank where he has worked as a Senior Fellow the last three years. Also included are Matt's transportation pieces in other publications, including Crosscut, The Seattle Times, and The Oregonian. Related: Matt's journalism portfolio (mainly non-transportation topics); Matt's earned media work; in-depth bio; and consulting services.
FUNDING OVERVIEW
"How To Pay For The Roads Still Traveled," Crosscut
"Smart Spending On Transportation Will Benefit U.S. Economy," Cascadia Prospectus
"LaHood, Obama, Congress Face Transportation Challenges," Cascadia Prospectus
"West Coast Mobility Solutions Key, Speakers Say," Cascadia Prospectus
"R-51 A Crucial Down Payment," Seattle Times
TOLLING
"SR 520 Funding Gap Now Pegged At $2.38 Billion," Cascadia Prospectus
"Time To Go 'All-In' On Tolls," Crosscut
"Flexible Tolling: The Key To Solving Our Congestion," Crosscut
"Tolls And Other Traffic Management Ideas Are Coming Back," Crosscut
"WashDOT's Paula Hammond: Tolled Express Lanes Key," Cascadia Prospectus
"U.S. Traffic Congestion Tab Of $87.2 Billion In '07; Record Costs To Seattle Region," Cascadia Prospectus
"Bay Area Looks to Future With Regional HOT Lane System," Cascadia Prospectus
"The Viaduct Decision's Next Step: Tolling," Crosscut
"En Route To A Bay-Area HOT Lane Network," Cascadia Prospectus
"Tolling Wyoming? Howzzat, Podnah?," Cascadia Prospectus
"Include I-205 In I-5 Columbia Crossing Mobility Council Planning," Cascadia Prospectus
Columbia River Crossing: A Bridge To The Future," The Oregonian
"Metro Portland, The I-5 Bridge Tolls For Thee," Cascadia Prospectus
"State Treasurer: Very Difficult To Fund 520 Bridge Without I-90 Tolls," Cascadia Prospectus
'Toll-Booth-Free Tolling On SR 520 And I-90," Crosscut
"HOT Lanes Advance In Houston, On I-10 'Katy Freeway'," Cascadia Prospectus
"Highway Congestion Pricing Advances On The West Coast," Cascadia Prospectus
"Steady Progress On Congestion Pricing, Tolling," Cascadia Prospectus
"Washington Legislature Advances Tolling For Puget Sound," Cascadia Prospectus
"Tolling, Finance Innovation Vital For Infrastructure Growth," Cascadia Prospectus
MILEAGE TAX/WIDE-AREA PRICING
"What Is It About Mileage Taxes Obama Doesn't Understand," Crosscut
"Mileage Tax Gets Boost From Peters, Mineta Institute," Cascadia Prospectus
"LaHood: Mileage Charge, P3s, Expanded Tolling All Possible," Cascadia Prospectus
"West Coast States Ramp Up Joint Transpo Agenda," Cascadia Prospectus
"State Rep. Carlyle: New Era Of Transpo Funding, Strategy, Looms," Cascadia Prospectus
"Vehicle Mileage Tax Push Alive And Well," Cascadia Prospectus
PUBLIC-PRIVATE PARTNERSHIPS
"Ready To Try Public Private Partnerships Yet?," Crosscut
"A Hard Road To Travel In Minnesota," Cascadia Prospectus
"No Federal Bailout: States, Regions Confront Transpo Funding Woes," Cascadia Prospectus
"Steve Heminger, Robert Poole: Context Trumps Ideology On Public-Private Partnerships," Cascadia Prospectus
"Chicago's New Parking Deal Accents Tricky Terrain For P3s," Cascadia Prospectus
"Obama's DOT Pick To Face Surface Transportation Crisis," Cascadia Prospectus
"A State Agency Eyes Public-Private Transportation Funding" Crosscut
"Sea-To-Sky Highway Under The Microscope," Cascadia Prospectus
"Sexy, Sexy Infrastructure," Cascadia Prospectus
"Private Capital Eyed For Transit, Roads," Cascadia Prospectus
"Public-Private Partnerships Boost Infrastructure In B.C., Canada," Cascadia Prospectus
"Puget Sound Mobility Requires Public-Private Partnerships," Cascadia Prospectus
GREENING TRANSPORTATION
"Global Car Fleet Growth Requires Electrification," Cascadia Prospectus
"MIT Tech Review: The Wait Will Be Worth It For Plug-in Hybrids," Cascadia Prospectus
"Microsoft's Rob Bernard On 'Zero, Shared and Efficient Miles'," Cascadia Prospectus
"Buzz Keeps Building For Electric Vehicles And Plug-in Hybrids," Cascadia Prospectus
"What's The Goal: Green Vehicles Or Gas-guzzler Subsidies?," Cascadia Prospectus
"Paul Roberts On The Promise Of Plug-in Hybrids," Cascadia Prospectus
"Plug-in Electric Vehicles Get A Charge," Cascadia Prospectus
"Greening The Highway From Baja To B.C.," Cascadia Prospectus
"New Study: PHEVs Could Help Slash Greenhouse Gas Emissions," Cascadia Prospectus
"Wanted" 'Alternative Fuels Highway' - Not 'Hydrogen Highway'," Cascadia Prospectus
Keep Powered Scooters Off City Bike Paths," Seattle Times
TELEWORK, & TECHNOLOGY
"More Telework Means Major Savings, Increased Productivity," Cascadia Prospectus
"Telework: An Employee Retention Tool," Cascadia Prospectus
"Translink Touts iMove Web Site As Congestion-Busting Tool," Cascadia Prospectus
"Slow But Steady 'Telework Revolution' Eyed," Cascadia Prospectus
TRANSIT
"Hurray For Mass Transit, But It's No Silver Bullet," Crosscut
"Time For A Bus-fare Reality Check," Crosscut
"Puget Sound Foot Ferries Migrate To San Francisco," Crosscut
"Expanded Passenger Ferry Service Could Ease Region's Traffic Congestion", Sunday opinion section cover, Seattle Times
"Murray Seals Deal On Fast Foot Ferry Trial For Bremerton-Seattle," Cascadia Prospectus
"Beyond 'Roads Versus Transit'," Cascadia Prospectus
"Low-wake Passenger-Only Ferry Plan Advances In Kitsap," Cascadia Prospectus
"Hot Rod Foot Ferry Wows In Seattle Demo," Cascadia Prospectus
"Willamette River Ferry Transit For Portland: Pipe Dream Or Not?," Cascadia Prospectus
"A Turning Point Approaches For Fast Foot Ferries In Puget Sound," Cascadia Prospectus
"Los Angeles County To Expand Bus Rapid Transit," Cascadia Prospectus
"Fewer Bus Routes, More Frequency," Cascadia Prospectus
"Get On Board With Eastside Commuter Rail," Cascadia Prospectus
DEEP-BORE TUNNEL TO REPLACE S.R. 99 ALASKAN WAY VIADUCT IN SEATTLE
"Fruit Growers Urge Deep-Bore Tunnel Option For SR 99," Cascadia Prospectus
"State Senate Bill Intro'd to Replace Viaduct With Deep-Bore Tunnel," Cascadia Prospectus
"Gregoire: Tolling 'Very Likely' For New Deep-Bored Tunnel," Cascadia Prospectus
"Gregoire Advisor: Tunnel 'Probably Most Viable Option' For Replacing Alaskan Way Viaduct," Cascadia Prospectus
"Consensus Grows For Deep-Bore Tunnel Option," Cascadia Prospectus
"Viaduct A Key Through Traffic Route; Tunnel Best Replacement," Cascadia Prospectus
"Alaskan Way Viaduct Replacement: Keep Tunnel Option Alive," Cascadia Prospectus
"Pressure Buids To Keep Tunnel Option Alive," Cascadia Prospectus
"Cascadia-Arup Report: Deep-Bore Tunnels @ $200M-$700M Per Mile," Cascadia Prospectus
"A Deep-Bored Tunnel To Replace The Alaskan Way Viaduct," Cascadia Prospectus
"From Wuhan To Barcelona To Pittsburgh, More Deep-Bored Tunnels Are On the Way," Cascadia Prospectus
Posted by Matt Rosenberg at 12:10 PM | Comments (0)